A collaboration
of like-minded individuals...
At SAGE we work together towards the common goal of improving physical environments for older adults.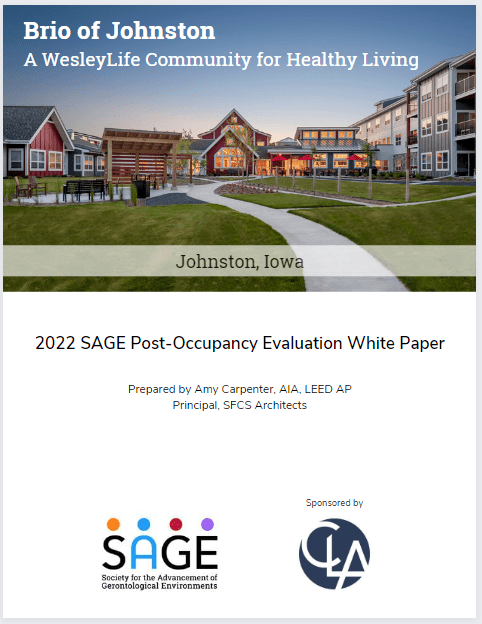 Brio of Johnston was the Award of Merit winner in the 2020 Environments for Aging Design Showcase awards.  The Owner wanted this building to feel like it was nestled into the adjacent neighborhood and to be welcoming to the greater community.
Tuesday, October 24, 2023
EFA Design Showcase Awards: A Presentation of Industry – Leading Design Excellence
Thursday, October 12, 2023
TECHTalk: System Compatibility
Tuesday, November 7, 2023
SAGE Member Reception – 2023 LeadingAge
SAGE fosters a multi-disciplinary membership consisting of aging service providers, design professionals, regulators, residents, researchers, manufacturers, educators and students. SAGE members jury design competitions, organize and participate in educational sessions, conduct research, enjoy networking functions, and advocate for more effective environments for the elderly.