A collaboration
of like-minded individuals...
At SAGE we work together towards the common goal of improving physical environments for older adults.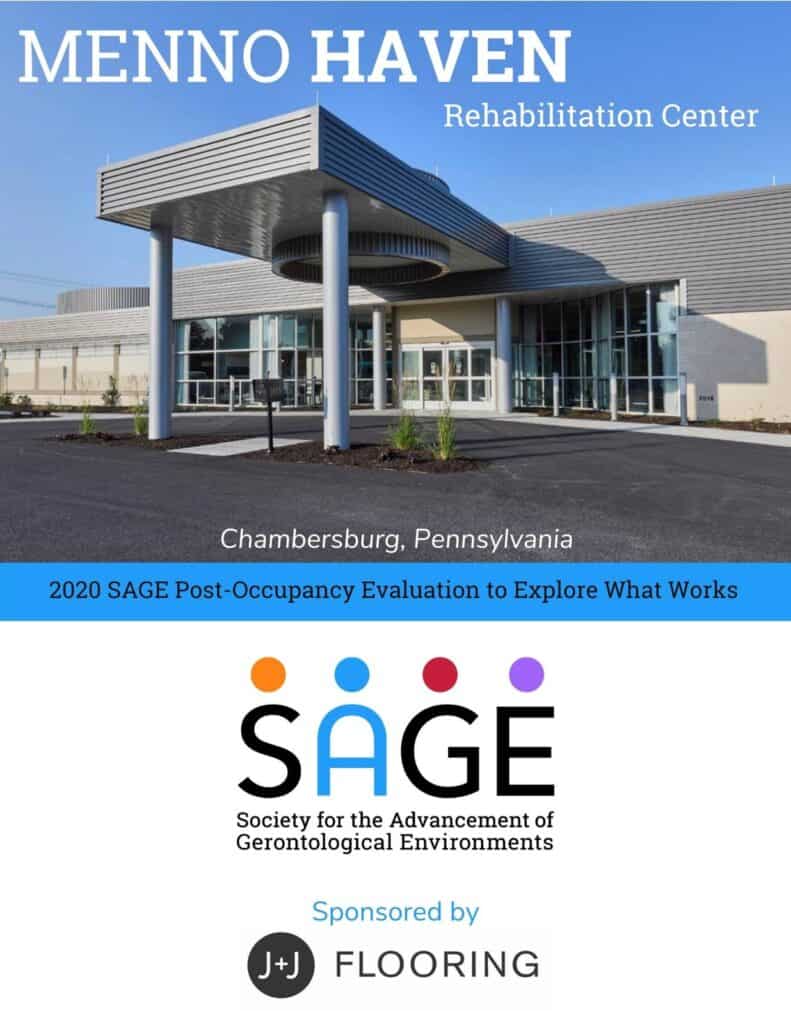 The 2020 SAGE Post-Occupancy Evaluation white paper is now available. The 2020 POE was conducted at Menno Haven Rehabilitation Center in Chambersburg, PA, a newly constructed post-acute recovery facility on the Menno Haven campus. 
Saturday, August 28, 2021
Environments for Aging Conference & Expo
SAGE fosters a multi-disciplinary membership consisting of aging service providers, design professionals, regulators, residents, researchers, manufacturers, educators and students. SAGE members jury design competitions, organize and participate in educational sessions, conduct research, enjoy networking functions, and advocate for more effective environments for the elderly.