A collaboration
of like-minded individuals...
At SAGE we work together towards the common goal of improving physical environments for older adults.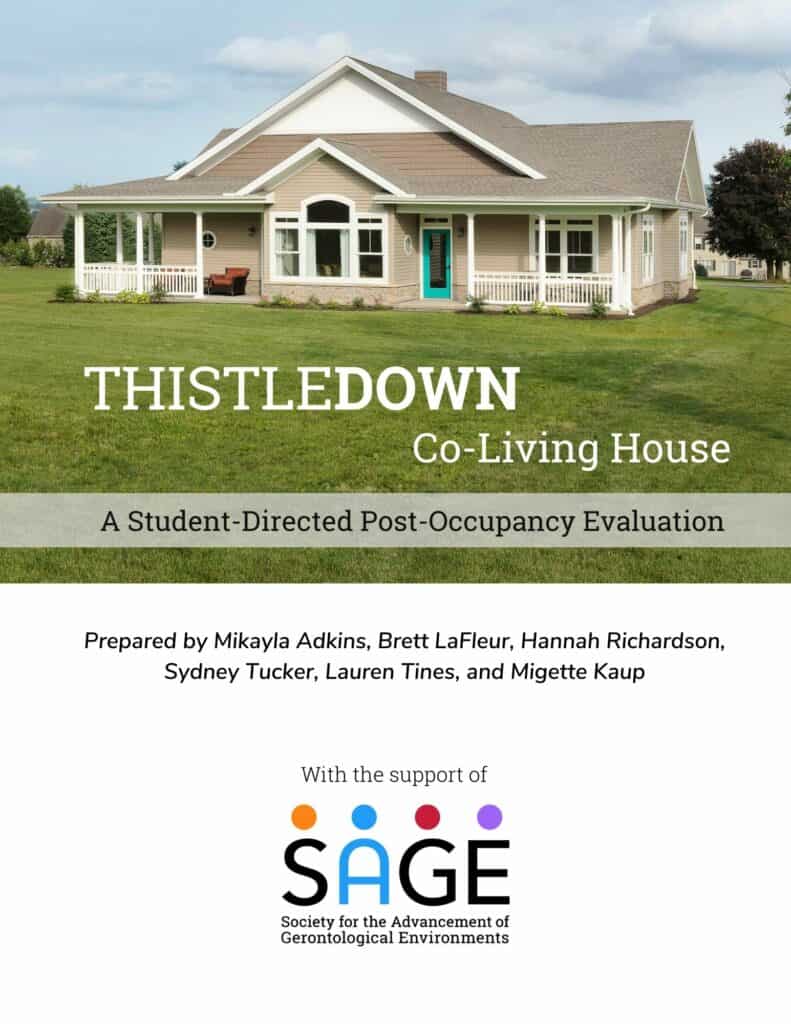 SAGE was pleased to support this student-directed Post-Occupancy Evaluation of the Thistledown Co-Living House at Garden Spot Village in New Holland, PA. We think you'll be encouraged by the work of these great minds – they are the future of our industry!
Design Insights for Healthy Buildings
EFA Remodel/Renovation Competition: A Review of the 2021 Winners
TBD, we are just gauging interest at this point!
Designing for Brain Health in Older Adults
SAGE fosters a multi-disciplinary membership consisting of aging service providers, design professionals, regulators, residents, researchers, manufacturers, educators and students. SAGE members jury design competitions, organize and participate in educational sessions, conduct research, enjoy networking functions, and advocate for more effective environments for the elderly.